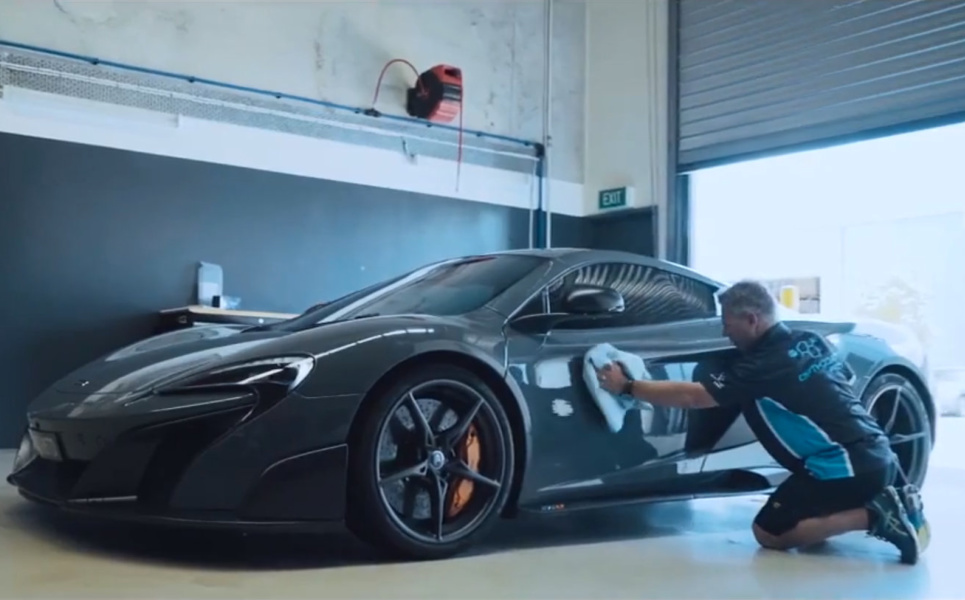 16 Oct

What's the Fuss About Nano Ceramic Coating Amongst Vancouver Car Enthusiasts?

If you are wondering what all the fuss is about Nano ceramic coating amongst Vancouver car enthusiasts, there are many answers, but for most, the attraction is in both the great looking finish that Nano ceramics provide and the long-lasting paint protection.

People who own cars that they care about employ a typical maintenance regimen: car wax, detailing and frequent washing. What many car owners find is that this trifecta of maintenance tasks fails to provide one thing that ceramic coating gives their car: a suit of armour. After having ceramic coating installed, they no longer have to worry about fading and scarred paint from road grunge, bird messes or tree sap. Concerns about "wear and tear" scratches are also gone. The bottom line is that ceramic coating makes your car paint look new for longer. If it doesn't look new now, ceramic coating in combination with paint correction and cut polishing will get it closer to that new car look and then keep it that way.
Immediate Benefits of Nano Ceramic Coating
Protects from swirl marks and light to medium scratches.
Repels moisture that can leave hard water deposits on the finish and etch the surface.
Prevents acid etching.
Blocks harmful UV rays that result in a hazy, dull finish.
Long lasting. Opti-Coat Pro has a 7-year warranty and its benefits last longer than that.
Makes vehicle finish maintenance a breeze. Because of the super-hydrophobic properties, soils and grime are easily washed away without harmful scrubbing.
No more waxing!
Wax Doesn't Protect and Only Looks Good for Short Time
Wax doesn't provide the protection that ceramic coating does. It may contain polymers and wax that makes the car look great, but it doesn't have the hardness of ceramic coating, nor does that "just waxed" look last very long.
Opti-Coat, which we use exclusively, is 100 times thicker than wax (about 2 microns for one layer of Opti-Coat compared to .02 microns for car wax). Opti-Coat is also much harder than wax, rated "9H" on the pencil hardness test (the highest hardness rating on the scale). Aside from the superior paint protection ceramic coatings provide, they also result in a long lasting, ultra-gloss finish that waxes can't achieve.
Who Uses Nano Ceramic Coating?
Most of Gleamworks Vancouver ceramic coating clients own luxury vehicle from makers such as Mercedes, BMW, Tesla, Cadillac, Audi, Lexus and Porsche. We've also provided Opti-Coat installation for so-called "supercars" such as Lamborghini, Ferrari, McLaren, Maserati, Bugatti and others. Other clients just appreciate a clean, glossy, protected vehicle, so owners of "family" vehicles or SUVs also have ceramic coating installed.  Virtually any new or "newish" vehicle is a candidate for ceramic coating. We've also installed ceramic coating on "collector" vehicles and reconditioned "vintage" cars.
Nano Ceramic Coating Video
Receive a Free Consultation for Opti Coat in Vancouver
Contact Gleamworks Detailing for a free Opti-Coat Nano ceramic coating assessment and consultation. After seeing your vehicle, we'll provide an estimate.